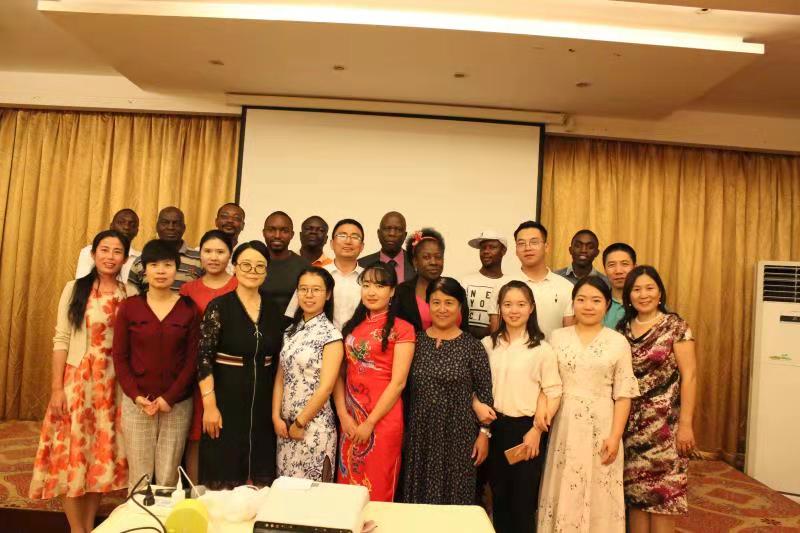 On Friday, 21st September, 2018, the Confucius Institute at the University of Zambia (CIUNZA) joined the Chinese community in celebrating the Mid-Autumn Festival. The event was held at the Golden Peacock Hotel in Lusaka.
According to the Chinese calendar, the event is celebrated annually on the 15th day of the eighth month and is commemorated to thank God for the autumn harvest.
During celebrations the event was characterised by Chinese dances, songs, poetry and food with the Moon cakes being prominent.
Attendance at the event was the Institute's Acting Director Mr. Henry Panganani Zulu and Deputy Director, Professor Run Zhang as well as both members of staff from the Chinese and Zambian side.
Meanwhile speaking at the event, Mr. Zulu commended the organisers of the festival saying he considered it a pleasure to be among in celebrating the 2018 Chinese Mid-Autumn Festival with the Chinese people.
And Confucius Institute Professor Run Zhang said that apart from thanking God for the harvest, the festival was considered as a time of thanksgiving and family reunion.
He also urged those in attendance to relax and interact with everyone present as that was the whole essence of the festival.