THE CONFUCIUS INSTITUTE LIBRARY BUILDING AT THE UNIVERSITY OF ZAMBIA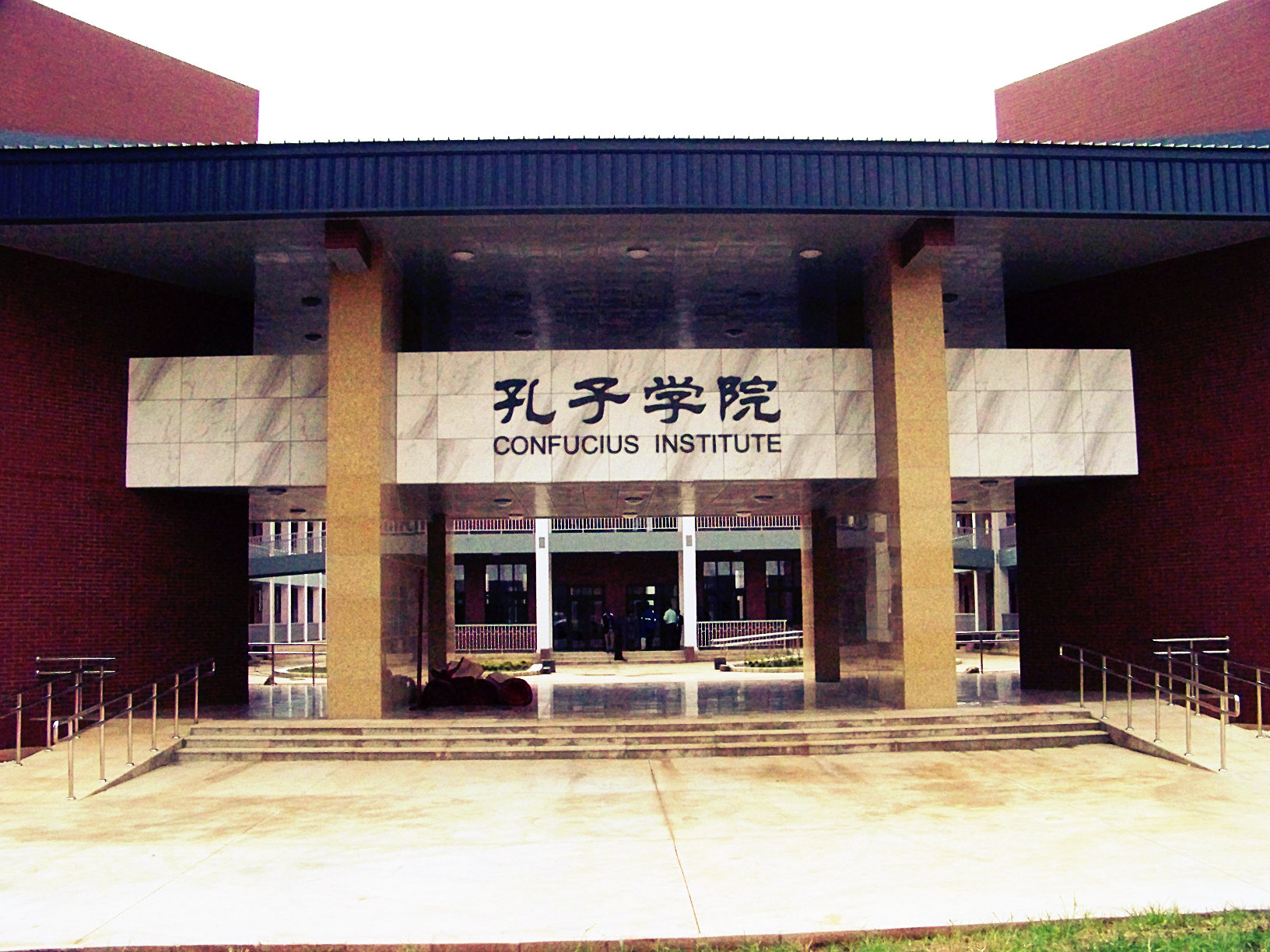 CONFUCIUS INSTITUTE LIBRARY SERVICES
1.     Introduction
1.1  Brief Description of the Library
·         The Confucius Institute Library Services building at the University of Zambia is located on the ground floor of one of the buildings found in the middle of the new Confucius Institute main building on the north eastern side at the University of Zambia Great East Road Main Campus.
·         The Library is on 609 m2, has 60 spaces of reading capacity, 11 shelves and over 2,049 volumes of books, Newspapers collection (Daily Mail from 25th April, 2016 to date, Times of Zambia from 25th April, 2016 to date and a few copies of The Post from 9th April, 2016 to 18th September, 2016), 292 Magazines , 35 Map collection , 121 CDs , 144 Cassettes , 853 DVDs, 36 Videos Tapes, 118 Flash Cards,  
·         Under the Confucius Institute Library Services, there are nineteen (19) Chinese Teaching Posts and two (2) Classrooms established around the country to teach Chinese language. In these posts and classrooms we also have some collections of Chinese language and cultural books which teachers use as textbooks.
·         The Library and the Confucius Institute was commissioned on 21st March, 2016, by Mrs Inonge Wina, the Vice President of Zambia and Zhang Dejiang, the Chairman of the Standing Committee of China`s National Peoples` Congress (NPC). Present at the occasion was the Chinese Ambassador to Zambia Mr. Yang Youming. And subsequently, on 15th June, 2016, all Confucius Institute staff and students moved to the new building.    
Library Services
When all would be set the Library Services that the Confucius Institute Library Services intends to offer would include among others the following:
·         Checking in and out of books electronically from Circulation Control
·         Electronic renewal of checked out resources
·         Reference and general information services provision
·         Interlibrary loan services
·         Photocopying, printing and scanning services
·         Current Awareness and Selection Dissemination of Information
·         Information Literacy
Periodicals and Books
Faculty members may borrow up to eight (8) books for three (3) months, while undergraduate students and non-academic staff may borrow up to four (4) books for two (2) weeks. Teaching staff and postgraduate students would be allowed to borrow two (2) periodicals for three (3) days at a time.
Newspapers
Current newspapers, thus Times of Zambia, Daily Mail and Post will be put on display and may be consulted within the Library only.
Teaching Research and Learning
The Head Librarian for the Confucius Institute Library services will fully participate in teaching the Institute lecturers, volunteer teachers and researchers on how to effectively use Information and Communication Technologies (ICTs). S/he shall also participate in Information Literacy and assist academic staff in discovering, evaluating, retrieving and assessing relevant information from the Internet and databases that the University of Zambia Library subscribe to.
Library Rules and Regulations
The Revised Main Library Rules and Regulations contained in the University of Zambia Library User Guide (2014) will apply to all Confucius Institute Library Services users. However, these rules may be changed depending on the situation.
Opening Hours
1. Term Time
Monday – Friday 08.30 – 17.00 hours
Saturday               Closed
Sunday                 Closed
Holidays               Closed
2. Vacation Time
Monday – Friday 08.30 – 17.00 hours
Saturday               Closed
Sunday                 Closed
Holidays               Closed
Financial Support
For the Confucius Institute Library Services to operate effectively, it would require a steady budget that should be supported by the parent institution, the Confucius Institute. The budget would be for Library Equipment, Services and Collection and Information Resources development.
In support to the above mentioned and under the Agreement signed between the Confucius Institute Headquarters of China and the Council of University of Zambia, the Headquarters in China is obliged to fund the Confucius Institute Library Services. In addition, the Headquarters is also obliged to provide teaching and learning materials, 3,000 volumes of Chinese books, Audio-Visual materials and to authorize the use of Online activities.
Staff
 

Mr. Henry Panganani Zulu

Acting Head

 

Mr. Lovelee Mwengwe

Senior Library Assistant

 



Mrs. Precious L. Chiputa Moyo

Assistant Librarian

 

Ms. Namakoto Kaaya

Intern

 

Ms. Chisuwa Japau

Intern