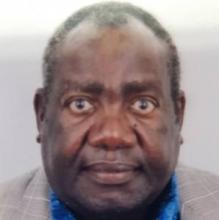 Department of Public Law
Biography
Academic Qualifications:
PhD, UNZA, LLM London, 
LLB, UNZA,
AHCZ, MCIArB
Dr. Justice Philip Musonda is a Lecturer in the School of Law. He is a retired Judge of the Supreme Court of Zambia. he has also presided over Administrative, constitutional and Electoral disputes at trial level (High Court) in Zambia and at final appellate level (Supreme Court) Zambia (Court of Appeal) Lesotho.
Research Interests
Constitutional Law,
Administrative Law,
Alternative Dispute Resolutions,
Media Law and Corporate Governance. 
Publications
Books
Constitutionalism Good Governance and modernisation in the post-    colonial states the challenges