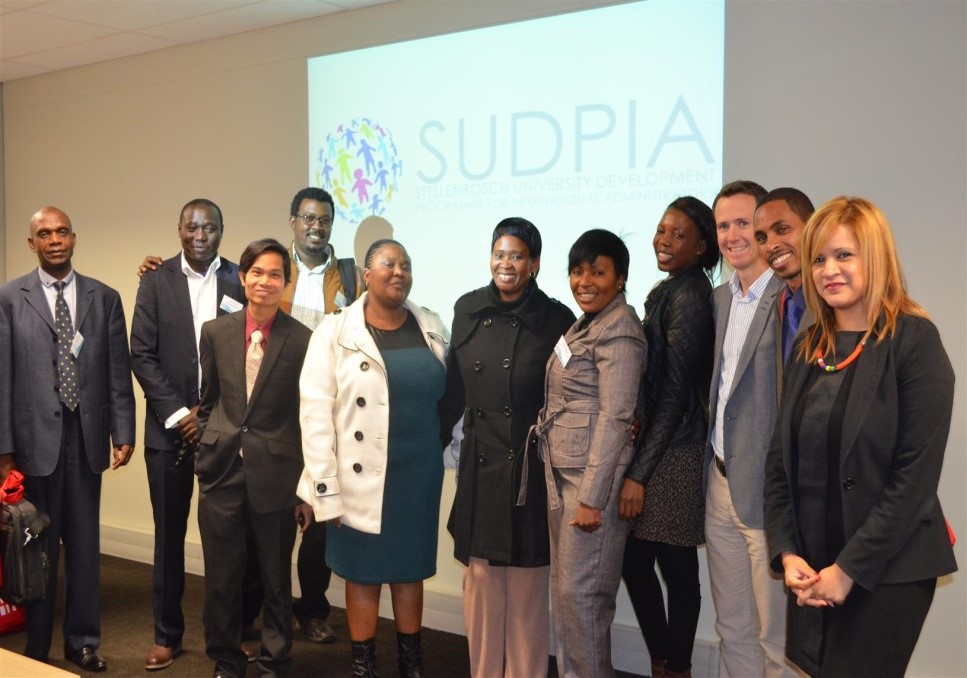 International Affiliations
International affiliations are usually postgraduate students or researchers who do not take UNZA courses, but wish to be affiliated to UNZA while pursing their own research towards studies at their own University. Prospect research affiliates must first make contact with an academic department, through the International Link Office or Directorate of Research and Graduate Studies. Once this assurance has been gained, admissions and fees are administered by the Directorate of Research and graduate Studies.
Institute of Economic and Social Research (INESOR)
The Institute of Economic and Social Research (INESOR) is a center for social science research of the University of Zambia. It was incorporated into the University in 1965. INESOR has continued to undertake interdisciplinary social science research with the support and collaboration of various stakeholders in Government, International Organizations, Non-Governmental Organizations, Corporate Organizations and other Universities within Zambia, regionally and abroad. As a requirement, INESOR staff participate in teaching and postgraduate students' supervision in different Schools and Community Services. There is a Board of Research Programmes ( BRP ) which is the highest decision making board within the Institute. It works in consultation with the Research Advisory Committee (RAC ).
The Institute caries out both basic ( theoretical ) and applied research. Research can either be self - initiated or Commissioned by Government, International Organizations, Non-Governmental Organizations, Business Organizations and Individuals. Collaborative research between the Institute and other interested parties is also encouraged. In addition, the Institute caries out consultancy services in relevant research areas including facilitating the organization of workshops, seminars, and conferences.
The University runs a research Affiliation Scheme through which researchers, both within and outside the country can be affiliated to the Institute of Economic and Social Research for the purpose of carrying out research in Zambia.
INESOR pledges to work extra hard in promoting and upholding its role as the University of Zambia centre of economic and social research and consultancy.
Aims of INESOR
The aims of INESOR are:
To make research programmes truly inter- disciplinary with social sciences broadly interpreted
To make the work of INESOR clearly relevant to the needs of Zambia
To disseminate research findings to all stakeholders.
Contact:
The Director
Institute of Economic and Social Research
P.O.Box 30900
Lusaka, Zambia.
Email: director.inesor@unza.zm
Tel: +260-11-295055 / 294131 / 294673
Fax: +260-11-294291
Telex: Za 4437
Technology Development and Advisory Unit (TDAU)
The Technology Development and Advisory Unit (TDAU) of the University of Zambia (UNZA) operates as a semi-autonomous engineering research and development unit. TDAU was established in 1975 to provide a link between the expertise of the university and the needs of society at large.
TDAU is a unique institution in Zambia, acting as a nexus between the public and private sectors and capitalizing on cutting edge innovation techniques. All of the products and services offered by the Unit are demand-driven and take their cue from the customer. TDAU is Zambia's leader in relevant sustainable technologies--innovations designed with particular significance granted to the environmental, economic, cultural and societal characteristics of the end-users.
The mission of TDAU is to promote sustainable human development through the development, acquisition and dissemination of technology, production processes and management know-how appropriate to society. Our aim is to be the leading technology product and process research and development institution providing competitive appropriate technology solutions for the betterment of society.
TDAU's core business includes the following:
Product and process desing services
Adaptation and improvement of foreign technologies
Development of new technologies
Product and process quality management
Dissemination of technological and industrial information
Provision of extension and skills training
Regular production and consultancy services

To mention one success story; TDAU is the only Zambian producer of the manually operated Interlocking Block Machine. In fact, the Unit is one of very few regional manufacturers in southern Africa. The blocks produced from this machine do not require cement mortar but instead lock into place, saving both financial resources and time. In addition, this alternative building material utilizes stabilized soil block technology which requires less cement to be put into the blocks themselves. By using interlocking blocks in your next structure you could save 30 - 60% on building costs. Furthermore, interlocking block structures can be constructed quickly and have improved sound and temperature insuation.
In addition to alternative building materials, TDAU takes pride in being able to offer expertise in a wide variety of areas: agriculture and forestry, food processing, water and sanitation, rural transport and farm power, renewable and alternative energy, to mention a few.
Telephone: +260 211 293869*
Cell phone: +260 969 320294
Fax: + 26 0 211 294777
Email: magaret.nalumino@unza.zm (Marketing & Business Development Officer)
---