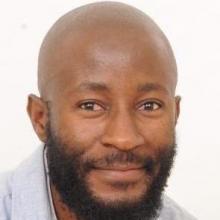 Department of History
Biography
Sishuwa is a Lecturer in Modern History, with research and teaching interests in 19th and 20th century African History. He was educated at University of Oxford (DPhil; MSc) and the University of Zambia (BA). 
 
Research Interests
Sishuwa's research focuses on understanding the latest political developments in historical context. This includes the evolution of democracy, the role of political patronage and clientelism, and how the political party system influences election outcomes in African politics.  He has also worked extensively on the role of civil society and social movements and published on the challenges and political implications of populism and nationalism.
Publications
Peer-Reviewed Journal Articles
'Patronage Politics and Parliamentary Elections in Zambia's One-party State c. 1983-1988', Journal of Eastern African Studies, 14, 4 (2020).
'Surviving on Borrowed Power: Rethinking the Role of Civil Society in Zambia's Third-term Debate', Journal of Southern African Studies, 46, no. 3, (2020), 471-490.
'A White Man Will Never Be a Zambian': Racialised Nationalism, the Rule of Law, and Competing Visions of Independent Zambia in the Case of Justice James Skinner, 1964–1969, Journal of Southern African Studies, 45, no. 3 (2019), 503-523.
'Roots of Contemporary Political Strategies: Ethno-Populism in Zambia during the Late Colonial Era and Early 2000s', Journal of Southern African Studies, 2021.
(with Nic Cheeseman), 'African Studies Keyword: Democracy', African Studies Review, 64, 3 (2021), 704-732.
Book Chapters
'Charismatic Leadership in African Politics'

in Jose Pedro Zuquete (ed.), Routledge International Handbook of Charisma (London: Routledge, 2020).
'Join Me to Get Rid of this President": The Opposition, Civil Society and Zambia's 2011 Election' in Tinenenji Banda, O'Brien Kaaba, Marja Hinfelaar and Muna Ndulo (eds.), Democracy and Electoral Politics in Zambia (Leiden: Brill, 2020)., pp. 11-33.
'Zambia: Modern History'. In I. Frame (ed), Africa South of the Sahara 2020, 49th Edition. London: Routledge, 2020.
Book Reviews
'

Review of

Chin

Kwang Lee, The Specter of Global China: Politics, Labour and Foreign Investment in Africa (Chicago: University of Chicago Press, 2017) Zambia Social Science Journal, (2020).  
'Review of Miles Larmer, Rethinking African Politics: A History of Opposition in Zambia (Farnham: Ashgate, 2011), Journal of Modern African Studies, 50: 3 (2012), 63-365.
Working Papers
'Cities and dominance: Urban strategies for political settlement maintenance and change: Zambia case study', ESID Working Paper No. 136, 2020.  with Marja Hinfelaar and Danielle Resnick.

'Charisma and politics in post-colonial Africa'

, CSSR Working Paper No. 446, 2020.
Recent Opinion Pieces
'This is how Lungu is planning to rig Zambia's 2021 general election', Mail & Guardian, 25 September 2020
'Campaigning together but on their own', Mail & Guardian, 11 September 2020. With Nic Cheeseman
'In Zambia, Covid-19 has claimed democracy, not human life', Mail & Guardian, 15 June 2020.
'Why the Copperbelt remains Zambia's factory of political change', News Diggers, 20 September 2020
'The importance of transformational leadership in crisis situations', News Diggers, 9 September 2020.
'Leadership matters: remembering Levy Mwanawasa', News Diggers, 19 August 2020.
'A distinguished troublemaker: celebrating Simon Zukas at 95', News Diggers, 22 July 2020.
'What is eating me and giving me sleepless nights: A response to Sunday Chanda', News Diggers, 1 January 2020.
Contact Details
sishuwa.sishuwa@unza.zm