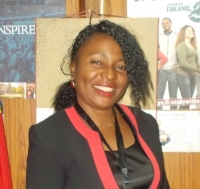 Dear visitor,

Let me welcome you to the website of the International Link and Liaison Office of the  University of Zambia.
You will be able to  access information that will be helpful in enabling you to understand our Institution and the vision of our internationalization.
The University of Zambia (UNZA) prepares students to become world-class experts, promotes globally recognized research, and works to advance internationalization and cross-cultural understanding. In this context, the University established the International Link Office in 2014 to support integrated campus-wide initiatives for internationalization and international exchanges.

Globalization is currently progressing in all areas of society. Against this background, it has become more important than ever for UNZA to fashion students into future leaders who will embrace globalization, so that the University will grow in stature as a true member of international society.
Being an international University, we are concerned with the development of a multicultural community of students and staff through provision of a supportive environment and educational experience. This enhances the experiences of students and staff, local /international, and helps to develop intercultural understanding, tolerance and competencies.
UNZA also focuses on developing international alliances and partnerships to support and build capacity in research, education and enterprise.
You are welcome to explore the World at UNZA