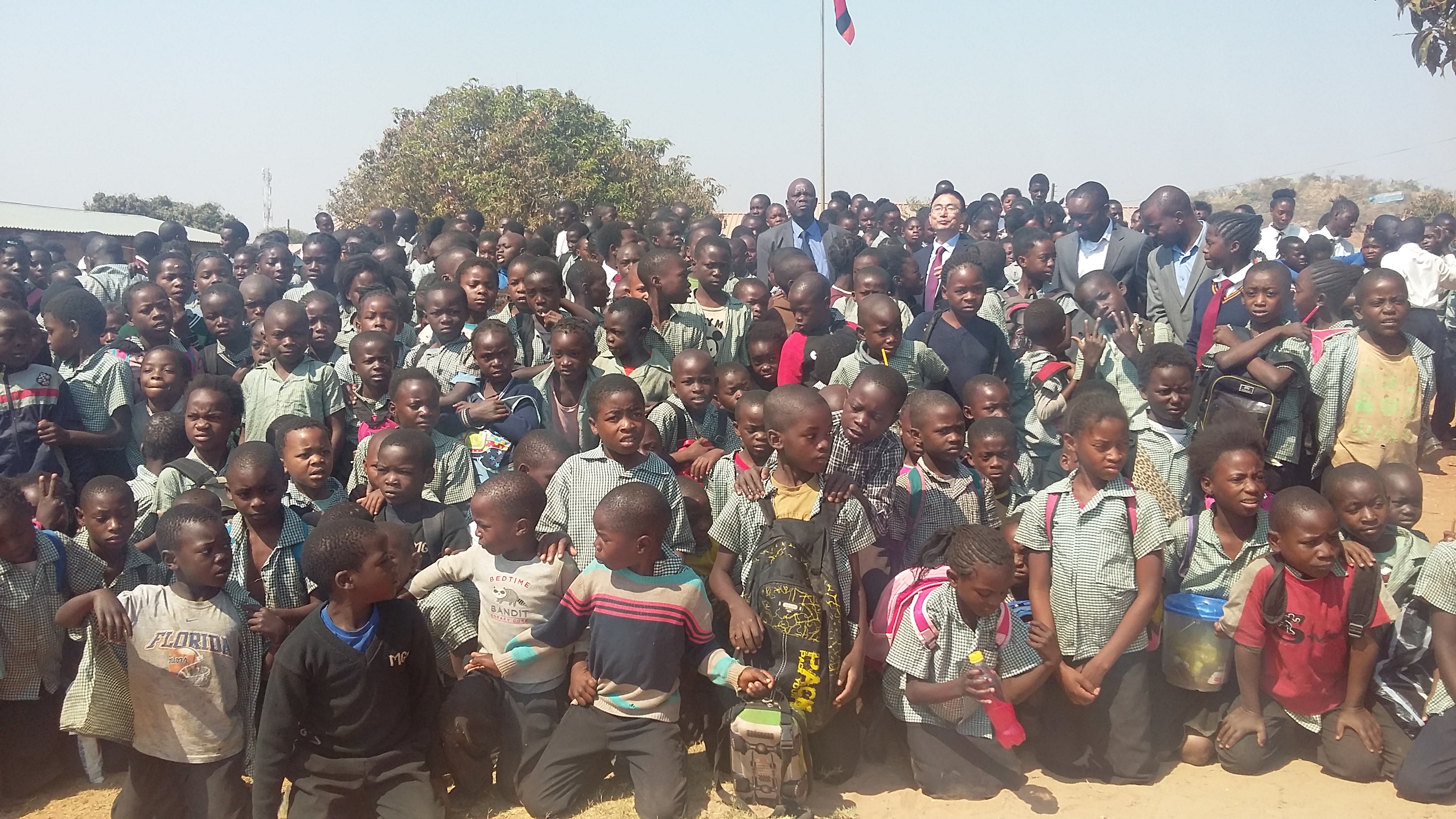 The Confucius Institute at the University of Zambia on Thursday, 20th September, 2018 donated Grade 8 English and Mathematics textbooks and food stuffs to Mango Groove Community School in Gripies, Chamba Valley, Lusaka.
Speaking during the event, Confucius Institute Acting Director Henry Panganani Zulu said the donation was done as part of the institute's mandate to fulfill one of its goals of corporate social responsibility.
Mr. Zulu explained that since the establishment of the institute in 2010, they had managed to donate twice to Kamwala Orphanage, twice to House of Moses in Chelstone and now it was at Mango Groove Community School.
He also expressed gratitude towards various cooperating partners who had made that noble cause possible.
"My gratitude goes to Hanban, the Confucius Institute headquarters, our cooperating university Hebei University of Business and Economics, Confucius Institute at the University of Zambia and the Chinese Military Medical Team under the leadership of Mr. Xia Yang and other institutions for putting up together both financial and material resources for the donation to have been possible," he expressed.
Mr. Zulu implored the partners to continue with the gesture so that always we would be able to aid the underprivileged in our society.
He hoped that the donation would help Mango Groove Community School in its daily operations especially the 10 bags of Millie meal they use in the preparation of nshima which the school provides daily after classes.