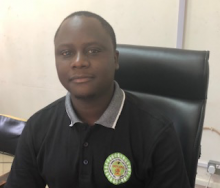 Department of Agricultural Economics and Extension Education
Biography
Academic Qualifications:
MSc Agric Economics (Stellenbosch University),
BSc Agric 
Mr Robert Nhlane joined the University of Zambia in 2014 as a Staff Development Fellow. He holds a master's degree in Agricultural Economics and was appointed into the University establishment as Lecturer III in 2017. Mr. Nhlane teaches undergraduate students in the following courses: Fundamentals of microeconomics, fundamentals of macroeconomics, intermediate microeconomics, intermediate macroeconomics and agricultural finance. He is currently in the Award Giving Ceremony and Field Station committees of the School of Agricultural Sciences. His areas of research interest include; agricultural and rural finance, macroeconomic policy analysis in CGE framework and Cost-Benefit Analysis studies of agricultural projects.
Publications
On-going research:
Cost Benefit analysis of the CASU project Case study under the Integrating Agriculture in National Adaptation Plans NAP-Ag Project - Research Assistant

Impact Assessment of the CASU project- Co-Principal Investigator
Contact Details
robert.nhlane@unza.zm