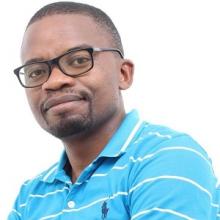 Department of Primary Education
Biography
Collins Kaluba has a unique blend of excellent work and rapport. He is competent in Educational Effectiveness and Instructional Designing while exhibiting rapport in networking with students, colleagues and stakeholders in Primary Education and Colleges of Education. He is a meticulous instructional leader for in-service professionals with the desire to find their "unique voice"  in the 21st Century teaching space. His lectures series on Instructional Leadership and Effective Teaching have proved helpful in helping many practitioners improve their practice.
Academic Qualifications
MSc.Educational Effectiveness and Instructional Design- University of Groningen

Bachelor of Education (Primary)- University of Zambia

Diploma in Science Education-Jr. Secondary, National In-Service Teachers College (Now Chalimbana University) 

Zambia Teacher Education Certificate, Mufulira Teachers Training College
Research Interests
Quality Assurance

Curriculum Studies

ICT4teaching

play for teaching

Primary Education

Pedagogy

Teacher Education. 
Contact Details
collins.kaluba@unza.zm