2017 CONFERENCE OF CONFUCIUS INSTITUTES IN AFRICA COMES TO A CLOSE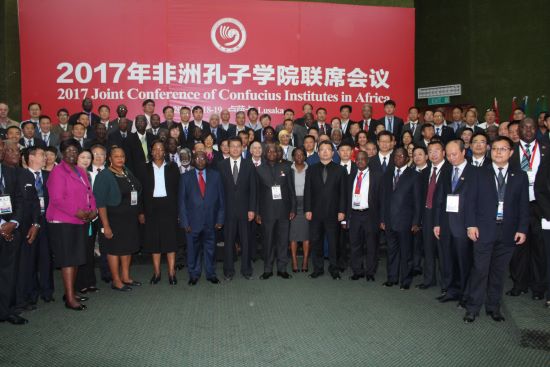 May 19 marked the end of the 2017 Joint Conference of Confucius institutes in Africa.
The two day conference themed: Vocational and technical training by Confucius Institutes, cooperation between Confucius institutes and Chinese-funded agencies and local teacher training had more than 260 international delegates participating in the conference.
The participating delegates were divided into three clinic sessions of which each deliberated on the theme of the conference. The deliberations highlighted various problems faced by Confucius institutes in Africa as well as proposed solutions to these problems.
In his last remarks to the delegates, Deputy Director General of the Confucius institute Headquarters, Xia Jianhui noted that Hanban took note of the many problems faced by CIs in Africa and would look at implementing the solutions to these problems.
"It should be noted that all CIs in Africa have different problems of which we now need to implement solutions to. This will however involve a lot of factors and will be a long process requiring all parties to come on board and accomplish this goal," Xia said. 
Xia further appreciated all the delegates that participated in the conference. He noted that their contributions and ideas reflected the headquarters pre-conference plans which boosted Hanbans confidence for CI business in Africa.
Read more: 2017 CONFERENCE OF CONFUCIUS INSTITUTES IN AFRICA COMES TO A CLOSE