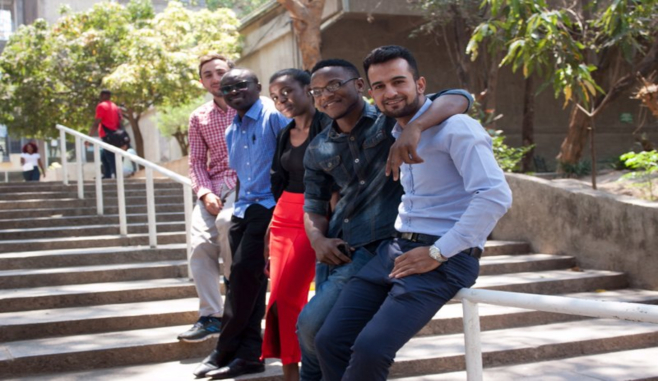 The University of Zambia (UNZA), through IDE, has been offering distance education since 1966. This innovation, which provides a unique opportunity for those who may for one reason or another not be able to enroll into full-time programmes, has grown in leaps and bounds since that time from a Department of Correspondence Studies in 1966, Centre for Continuing Education in 1975, Directorate of Distance Education in 1994 and now, the Institute of Distance Education since 2009. The number of distance students has grown tremendously in the past 50 years from the initial 250 to currently over 4,000 paid-up students. The number of programmes has also increased to now 28. The majority of these (21) are Undergraduate programmes. The current and future emphasis is to offer market-driven, community-responsive programmes (on high demand) such as the recently introduced Bachelor of Science (Nursing); Bachelor of Law; Bachelor of Education in Educational Management; Bachelor of Science in Accounting and Finance; Diploma in Computer Science and Information Technology; Certificate in Computer Applications, Repairs and Maintenance.
Of particular interest, from 2014 Academic Year, in accordance with UNZA's 2013 to 2017 Strategic Direction 8.3, IDE, in collaboration with Zimbabwe Open University (ZOU), started to offer Postgraduate programmes i.e. four (4) Masters Degrees (Master of Science in Peace, Leadership and Conflict Resolution; Master of Science in Counselling; Master of Education in Educational Management; Master of Business Administration) as well as Doctor of Philosophy (PhD) programmes in various fields. IDE has now embarked on introducing own demand-driven Postgraduate programmes while expanding the number of existing UNZA-ZOU programmes. This is intended to create opportunities for those with Bachelor's degrees to advance to Masters programmes while those with Masters can advance to doctoral programmes at their convenience i.e. learning whilst earning.
Although the practice of Open and Distance Learning (ODL) at UNZA is as old as the university itself, ODL has not gained as much traction as it should due to several reasons which are naturally associated with a dual-mode institution. To address all that and hence improve service delivery to our distance students, UNZA now has an ODL Policy, approved by UNZA Council in 2016, to guide/regulate practice. The key components of the UNZA-IDE ODL Policy is introduction of Information, communication, and Technology (online) platforms as means to improve service delivery to our clients (students), which in turn supports the Decentralization of IDE activities to Provincial Centres, allowing for further expansion of IDE. With an ODL policy in place and once fully implemented, we envisage IDE to expand and greatly increase student population, becoming a mega Campus by 2030.
Major Achievements of the Institute of Distance Education
The following are what we consider to be major achievements of the IDE so far:
Increase in the overall number of programmes from just a few to now 28 programmes.
Introduction of Science-based programmes. Initially, only Art-based programmes were offered via distance mode. IDE now offers programmes from all disciplines, including Sciences.
Introduction of Postgraduate programmes. For nearly 50 years, only Undergraduate programmes were offered under the distance mode. However, IDE has been offering Postgraiudate programmes since 2014, including Ph.D. programmes in all disciplines.
Growth of student population. The student population has grown from the initial ~250 to ~8000. We currently have over 4, 000 registered (paid-up) students, the rest are withdrawal cases.
Development of the Open and Distance Learning Policy. In order to guide practice and improve service delivery to our students, we developed and ODL policy which was approved by the University Council in 2016.
Through The Institute of Distance Education, in just four years, distance students obtain the same qualifications as those obtained by their full-time counterparts. Our institute offers opportunities for busy people, especially those who are in regular employment, and those for one reason or another did not receive a university education, to have access to university education. The University of Zambia, through the Institute of Distance Education, offers a flexible and convenient method of education delivery for the categories of people mentioned above. The Institute has its presence in all the provinces and students can access these centers for various queries. For example; for exams, one does not need to come to Lusaka but sit for exams at the provincial centre. School levers also have an opportunity to study and work, thereby gain work experience.
Our students are guaranteed the same degree as those on full- time with the same duration of study. Through the Institute of Distance Education, you will acquire a paper that will secure your future and career prospects.