The Elizabeth Colson Research and Documentation Centre is the information resource unit of the Institute of Economic and Social Research (INESOR). It stocks information resources in both print and electronic format in support of the six research programmes undertaken at INESOR. The center holds an excellent collection of books, journals both print and non-print /electronic materials as well as manuscripts and offprints, government reports, historical and cultural information.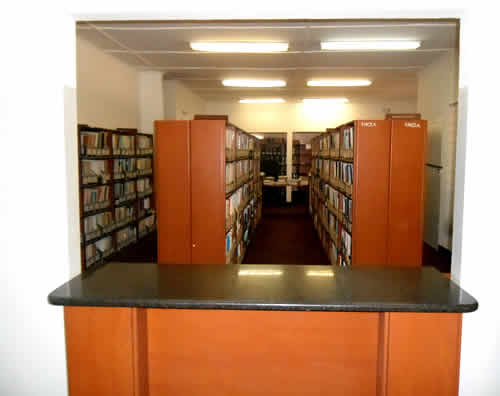 The Centre was set up primarily to support the research needs of the Institute but over the years has become famous among researchers, lecturers, students and the general public with interest in Social Science Research.
The migration of the the ECRDC database from CDS-ISIS to the Unicorn Library Management System has made it possible for our collection to be searchable through the library catalogue on our website.
The Centre prides itself as a hub of historic manuscripts and has since embanked on digitizing them with the aim of enhancing their access, awareness and use for educational purposes.
We are open from 08.00 hours to 17.00 hours Monday to Friday and is closed during lunch hour, weekends and holidays.