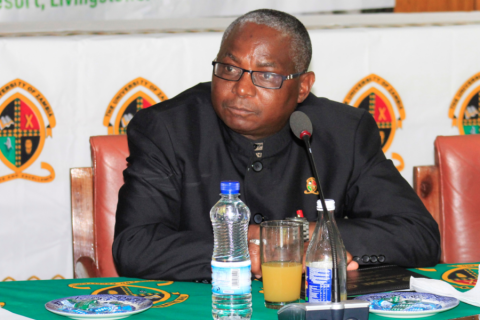 The University of Zambia (UNZA) through  the office of the Vice Chancellor has been appointed to the newly formed East and Southern Africa Regional Committee of the Association of Commonwealth Universities (ACU) headquartered in London, United Kingdom.
UNZA joins seven other universities in East and Southern Africa that are members of a programme of ACU aimed at strengthening regional and international collaboration across the Commonwealth particularly in the region but with links to the Caribbean, America, Europe, West Africa, South Asia and East Asia.
The University of Zambia represented by the Vice Chancellor Prof Luke Mumba joins seven other universities represented by their Vice Chancellors namely: University of Nairobi (Kenya) represented by Professor Stephen Kiama Gitahi, who will also serve as the Chairperson of the committee. The Technical University of Kenya (Kenya) represented by Professor Francis Aduol; the University of Malawi (Malawi) represented by Professor Alfred Mtenje; the University of Rwanda (Rwanda) represented by Professor Phillip Cotton; and, the University of Dar-Es-Salaam (Tanzania) represented by Professor William Anangisye.
Others include, the University of Pretoria (South Africa) represented by Professor Tawana Kupe; the University of Witwatersrand (South Africa) represented by Professor Adam Habib; and, Makerere University (Uganda), will be represented by its Vice Chancellor Professor Barnabas Nawangwe.
 UNZA's appointment to the committee comes, owing to the institution being a market leader with a proven track record of excellence in the provision of higher education in the region.
Through this appointment UNZA stands to benefit in a number of ways including the forging of partnerships and collaborations with member universities to enable the institution engage and connect with other universities across the borders.
Further, UNZA is delighted to be a member of the regional committee as the university will be able to champion the power of higher education to improve lives and contribute to the long-term vitality of universities in East and Southern Africa.
About the Association of Commonwealth Universities (ACU)
The ACU is a network of over 500 member universities in 50 countries across the Commonwealth with a mandate to advance knowledge, promote understanding, and improve lives. The Association covers over 10 million students and more than 1 million academic and professional staff.