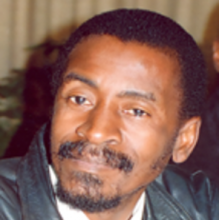 Department of Para-Clinical Studies
Senior Lecturer
Researcher
Biography
Academic Qualifications:
B.Ag.Sc (UNZA),
MSc (Bangor),
PhD DVSc (Osaka)
Dr Harrison Chitambo (PhD) studied Bachelor of agricultural sciences from the University of Zambia with a major in Animal Sciences; Master of Science in livestock parasitology at University of  North Wales, Bangor UK; and Doctor of Philosophy in Veterinary Science. He is currently senior lecturer in Veterinary Parasitology with specialization in parasitic protozoan diseases of livestock. He is founder of the Small Livestock Traders Association of Zambia, co-coordinator of the Livestock Node for the African Union/NEPAD Southern African Network for Biosciences.
Research Interests
The use of indigenous knowledge systems (IKS) in control of tick borne diseases (TBDs), small livestock production & marketing.