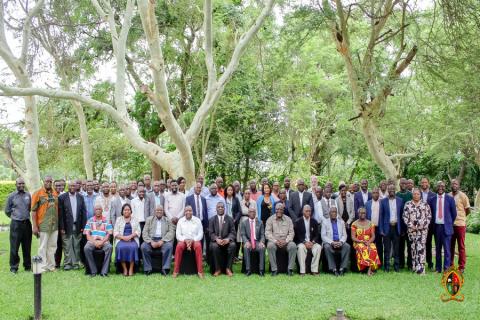 The School of Agricultural Science at the University of Zambia (UNZA) has embarked on the process to incorporate entrepreneurial courses in the curriculum in order to make them more responsive to the needs of the industry.
Speaking during the stakeholders' consultative workshop, UNZA Acting Vice-Chancellor Professor Boniface Namangala said the School of Agricultural Sciences embarked on a comprehensive curriculum review in 2020 beginning with a needs assessment study which was done both at the departmental and school level.
He said in order to develop programmes that respond to the need of the industry the school has extended the consultation to the stakeholders in the industry. "The aim of this workshop is to engage stakeholders on the proposed revisions of both undergraduate and postgraduate programmes so that whatever will be added will be responding to the needs of the industry and the community at large," he said.
Prof. Namangala said that the review process necessitated the merging of some courses and realigning others to accommodate four entrepreneurship-based courses in all eight curricula of the existing undergraduate programs in the school. 
He said that the new curriculum will take effect in the next academic year (2022/23) after incorporating stakeholders' comments and reviews then the school will ensure that the curriculum is endorsed by the school's board of studies and approved by the University Senate. 
Prof Namangala further thanked Musika Development Initiatives Zambia LTD and other sponsors who came on board to support the process.   
Meanwhile, the Dean of the School of Agricultural Science Dr Benson Chishala said that besides the review of the curriculum, the school will also set up a vacation practical committee that will link students with the people in the industry as this will help the students to be more practical in their activities. Dr Chishala also urged the industry to work with the university in order to produce effective graduates that will be able to meet the demands of society.