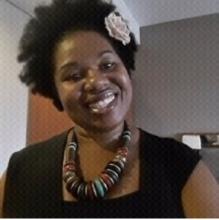 Department of Private Law
Biography
Academic Qualifications:
PhD Cambridge,
LLM, LLB Pretoria,
Dr Matakala has taught law for the past fifteen years. Her areas of interest are Human Rights Law, African Customary Law, Family Law, Disability Law, Constitutionalism in Africa, Street Law and Moot Court. She holds an LLM in Human Rights and Democratisation in Africa and a PhD in Human Rights and Constitutional Law Reform.  She has held various leadership positions including that of Assistant Dean (Postgraduate) and Assistant Dean (Research) in the School of Law, University of Zambia; and Dean of the School of Law, University of Lusaka. Dr Matakala is a permanent judge on the Nelson Mandela World Human Rights Moot Court Competition which is held in Geneva every year. Dr Matakala was part of the eight-member committee that drafted the 2017 University of Zambia Risk Management Framework and Policy; and she sits on the six-member committee mandated by the Vice Chancellor to establish the University of Zambia's Centre for Excellence. Dr Matakala has solid experience in planning, managing and coordinating research and other projects at the local, national and regional level. She has been awarded for her teaching, writing and orator skills by various institutions, including the University of Pretoria and the National University of Ireland.
Research Interests
Women's Rights, Children's Rights, Land Rights, Prisoners' Rights, Inheritance, African Customary Law, Access to Justice, Corruption in Construction Procurement, Gender and Family Law.