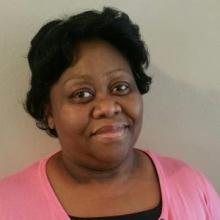 Department of Public Law
Assistant Dean Postgraduates
Biography
Academic Qualifications:
LLM Mahatma Gandhi,
LLB, UNZA, AHCZ
Chanda is a lecturer in intellectual property law, the law of evidence and civil and criminal procedure in the School of Law at the University of Zambia. Chanda is currently Assistant Dean-Post Graduate in the school. Chanda is also an online tutor under the Advanced Course on Traditional Knowledge & Traditional Cultural Expressions (DL-203E) hosted on the Distance Learning Program of the World Intellectual Property Organisation Academy (WIPO - Academy).  
Chanda has a Bachelor of Laws Degree from the University of Zambia (1994 -1998), Master of Laws (LL.M) Degree with Distinction in Intellectual Property Law, from Mahatma Gandhi University Kottayam, Kerala, India (2000 -2001) and a Diploma in Legislative Drafting (2002) from the Institute of Advanced Legal Education (ZIALE) in Zambia. She was admitted to practice as an advocate of the High Court of Zambia in 2001. 
Chanda has a very strong interest in developing legal research as a core professional activity and as a strong component of legal teaching in Zambia. In view of that, Chanda has the exciting opportunity to serve as a member of editorial boards of the Zambia Law Journal (School of Law, University of Zambia) and the SAIPAR Case Review (The Southern African Institute for Policy and Research (SAIPAR). Chanda is also seriously building her research portfolio and has publications in areas around the following intellectual property law fields namely trademark law and plant variety protection. 
Research Interests
Agricultural Law
Intellectual Property
Food Security
Food Safety
Food Justice
Biotechnology
Development
Procedure and Regulation.
Publications
Published Articles:
Tembo, C. N. (2017). What is in a Name? Assessing the limitations in the Conceptualisation of Business Names of Local Small Scale Vending Businesses in Zambia. Journal of Lexicography and Terminology, 1(1), 115-128. ISSN: 2517- 9306
Tembo, C. N. (2017). Generic Trademarks in Action - the Two –Edged Sword of Branding Success Journal of Lexicography and Terminology, 1(2), 107-123. ISSN: 2517- 9306
Chanda N. Tembo, Essentially Derived Varieties: An Unsustainable Legal Transplant into the Zambian Plant Breeders' Rights Act. ( Accepted for publication 22/05/2017 by Zambia Law Journal, School of Law, UNZA for publication)
Chanda N. Tembo, Comparing the Legal Transplant of the UPOV Plant Variety Protection Models in  India and Thailand: Lessons for African LDCs (Accepted for publication in the 2017 WIPO-WTO Colloquium Research Papers for IP Teachers and Researchers publishing in  2018) 
Current research projects include:
Mapping the Ownership Status of Plant Genetic Resources for Food and Agriculture   Developed by ZAMSEED: Assessing the Implications for Public Seed R&D of Staple Food Crops and Food Security in Zambia (Funded by the DRGS/UNZA SEED Money)
Caught in the Middle of the Global Trade Mark and Tobacco Plain Packaging War –The Case of Zambia(2018 WIPO-WTO Colloquium Africa Research Papers for IP Teachers and Researchers)
Engendering Access to New Seed Technologies: Assessing the Impact of Plant Variety Protection on Women Small Scale Farmers in Zambia to be presented at the Graduate Women Zambia Conference at UNZA in 19-20th October 2017 with a publishing opportunity (Work in Progress)
Trade Marks and the Freedom to Information in Zambia – the Case of Food Labelling with regard to GMOs in Zambia (Work in Progress)
 
Contact Details
chanda.tembo@unza.zm