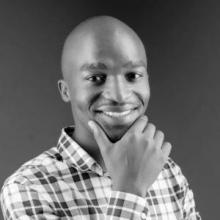 Department of Geology
Biography
Academic Qualifications:
PhD in Environmental Engineering at the Technical University of Denmark,   Copenhagen, Denmark.
Masters in Integrated Water Resources Management, University of Zambia, Lusaka, Zambia. 
Bachelors of Mineral Science (with Merit), University of Zambia, Department of Geology, Lusaka – Zambia. 
Dr. Kawawa Banda is a young academic in the Department of Geology at the School of Mines, University of Zambia, though on study leave at the University of Venda, South Africa till August, 2018. He joined the University in 2011 after completion of his staff development program as a junior lecturer. Within a few months, he left for PhD studies on special permission to Denmark. He currently holds a PhD degree in Environmental Engineering, from the Technical University of Denmark (DTU) in Copenhagen, Denmark – graduated September, 2015. His research focus was on assessment of groundwater salinity problems in Western Zambia. Currently on his Post-doc, he is focusing on impacts of mining on the environment from mine waste and tailings. He has a master's degree in Integrated Water Resources Management (2011) and a Bachelor of Mineral Science (Geology, with Merit) in 2008, both of the University of Zambia. Kawawa's research interests are in Environmental Geology, Remote Sensing, Hydrogeology and Water Resources Management. He is currently supervising three masters' students within his research interest. In the framework of public service, he is a member of the Sub-committee on Water Resources Development in the Ministry of Energy and Water Development. He is also a member of the technical committee member for the Committee for development of groundwater regulation for Zambia coordinated by Water Resources Management Authority (WARMA). 
Membership of professional bodies 
Engineering Institute of Zambia 
International Hydrogeology Society
Geological Society of South Africa
Geological Society of Zambia 
 
Publications
Nyambe, I., Chabala, A., Banda, K., Zimba, H. & Phiri, W., 2018: Determinants of spatio-temporal variability of water quality in the Barotse Floodplain, western Zambia In: Climate change and adaptive land management in southern Africa – assessments, changes, challenges, and solutions (ed. by Revermann, R., Krewenka, K.M., Schmiedel, U., Olwoch, J.M., Helmschrot, J. & Jürgens, N.), pp. 96-105, Biodiversity & Ecology, 6, Klaus Hess Publishers, Göttingen & Windhoek. doi:10.7809/b-e.00310
Zimba, H., Banda, K., Chabala, A., Phiri, W., Selsam, P., Meinhardt, M. & Nyambe, I. 2018. Assessment of trends in inundation extent in the Barotse Floodplain, upper Zambezi River Basin: A remote sensing-based approach. Journal of Hydrology: Regional Studies, 15, 149-170.
Katongo B., Banda K, Nkhuwa DCW. 2017. Optimisation of the groundwater monitoring network for Lusaka Province. WaterNET Conference Proceeding: 29th to 31st October, 2017, Swakopmund, Namibia.
Chongo M., Christiansen, A. V., Tembo, A., Banda, K. E., Nyambe, I. A., Larsen, F. & Bauer-Gottwein, 2015. Airborne and ground based transient electromagnetic mapping of groundwater salinity in the Machile-Zambezi basin, south-western Zambia. Near surface geophysics, 13: 383-395.
Charity L, Søren J, Banda K, Nyambe I, Bender Koch C., Larsen F., 2015. Groundwater transport of Cu in laterites in Zambia. Applied Geochemistry, 56: 94–102.

Banda K,

Larsen, F., Jakobsen R., & Bauer-Gottwein P., 2014. Salinisation processes in the Kalahari Sediments of Western Zambia: Machile Basin. 23rd Salt water intrusion conference proceedings. P. 85 - 102.
Contact Details
kawawa.banda@unza.zm