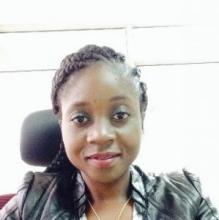 Department of Geology
Biography
Academic Qualification:
Master of Philosophy, specializing in sustainable mineral resources development- University of Cape Town
Bachelor of Mineral Sciences degree majoring in Geology - University of Zambia.
General Certificate of Education
I have 6 years work experience in geology and mineral exploration (Uranium and base metals) in Zambia. I am hardworking, adaptable and able to work under pressure both individually and as a team member.