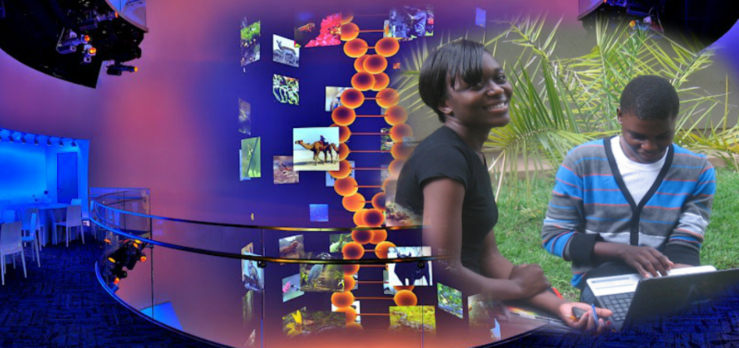 The School of Natural Sciences is one of the three schools established when the University first opened in 1966, together with the Schools of Education and Humanities and Social Sciences. It currently comprises six Departments: Biological Sciences, Chemistry, Computer Science, Geography and Environmental Studies, Mathematics and Statistics, and Physics. The School offers a wide range of high-quality science programs leading to a B.Sc. degree. The B.Sc. degree opens up a whole range of career opportunities. Not only does it provide a strong foundation for a science-based career, but it also helps to build the intellect, develops critical and analytical thinking and hones problem-solving skills. It equips one with a broad range of skills that can be translated into a wide variety of fields, laying the foundation for the flexibility to continue to grow and to adapt to changes in the market place.
A wide range of professional careers are associated study with programs offered in the School of Natural Sciences. Career opportunities include the following:-
Analytical/Industrial Chemist
Biochemist
BioStatistician
Botanist
Conservation Biologist
Ecologist
Entrepreneurs
Enviromental Policy advisor
Epidemiologist
Financial Statisticians, Actuaries in financial houses and investment companies, banks and general insurance companies
Immunologist
IT Consultants
Land Economist
Map & Intelligence Analyst
Microbiologist
Nutritionist
Quality Control Specialist
Quantitative specialists in business and industry; insurance and banking institutions, utility companies and government departments
Research Scientists as Mathematicians, Statisticians, Applied and Theoretical Physicists
Spatial Analyst
Systems Analyst
Systems Engineer
Urban/Regional planner
Virologist
Wildlife Conservationist
The list above is by no means exhaustive. What it makes clear is that the School of Natural Sciences is a good place for those wishing to train for an exciting career in the sciences. Moreover, those who wish to undertake such training in a sister School will still have to pass through Natural Sciences as it is the admitting School for all science-based programmes in the University. This means that students intending to pursue programmes in the Schools of Agricultural Sciences, Engineering, Medicine, Mines and Veterinary Medicine spend their first year in Natural Sciences.
More detailed information about the opportunities in the School of Natural Sciences is available from the School office and the Departmental offices.