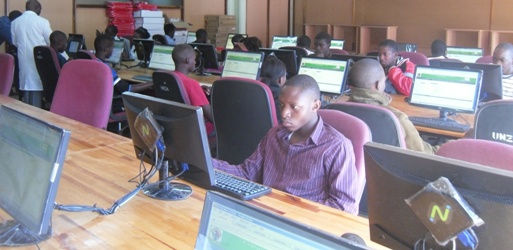 Computers
Library computers are available to users from 09:00 hours to 17:00 hours. However, access to these computers is limited. Visitors may use library computers to access most of our online resources, indexes and databases and electronic books while using library computer workstations.
Note: All users must agree to abide by University Libraries' rules.
Wireless Access
Wireless access is not available at the main library but students can access the internet via the University's network anywhere on campus, including their residences. General information on guidelines, set-up information, and technical standards can be obtained from the Centre for ICT.