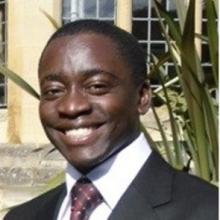 Department of Pharmacy (Health)
Biography
Academic Qualifications:
Master of Science in Global Health Science

Master of Science in Pharmacology

Bachelor of Pharmacy (BPharm)
Aubrey is a qualified Pharmacist with specialization in Pharmacology and Global Health Science. He is currently undertaking a PhD in Medical Education. Aubrey is a Rhodes Scholar and a special research fellow (SRF) at the University of Zambia.
Research Interests
Health professions education, indigenous systems and drug discovery research, and pharmaceutical public health research.
Contact Details
ckalungia@unza.zm or chichokalungia@gmail.com