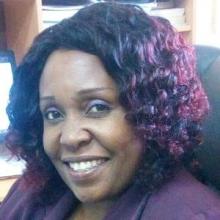 Department of History
Biography
Dorothy Mwansa joined the Department of Historical and Archaeological Studies (then Department of History) at the University of Zambia as Lecturer in July, 2002. Prior to joining the University of Zambia, she taught at different high schools in Zambia. She served as Head of the Department of Historical and Archaeological Studies between March 2018 and March 2022. 
Research Interests
Zambia's agricultural history

Aspects of gender in development
Publications
"Women in Donor Supported Agricultural Projects Established in Zambia in Response to the Mexico Declaration," International Journal of Advanced Research Vol. 5, No. 8 (2017), 1941-1952.  
"Women's Participation in Agriculture in Zambia, 1964-1974," Journal of Humanities, Vol. 13 (2014/2015), 59-88.
"Agricultural Research in Zambia, 1964-1980," in Chondoka, Yizenge A., Phiri, Bizeck J. and Chabatama, Chewe, M. (eds.), Zambia: Forty Years After Independence – 1964-2004. Lusaka: University of Zambia, 2007, 105-115.
Contact Details
dorothy.mwansa@unza.zm dorothykmwansa@yahoo.com