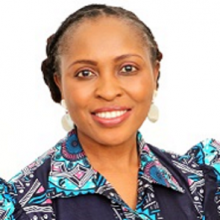 Department of Primary Education
Lecturer
Researcher
Assistant Dean Postgraduates
Biography
Bibian Kalinde has 15 years of teaching music in tertiary institutions, The University of Zambia and Evelyn Hone College. She is past Vice-president for the Pan-African Society of Music Arts (PASMAE) and member of The International Society for Music Education (ISME). Bibian has served as executive member for the Zambia Association of Music Educators (ZAMEA) and as advisor for the Zambian Association of Musicians. She is the founder, composer and conductor of the first ever University of Zambia Choir. Her future pursuits include finding ways of incorporating informal ways of teaching music in formal learning settings.
Academic Qualification
Doctor of Music ( University of Pretoria)
Master of Music Education (University of Pretoria)
BA.Ed Music (Kenyatta University)
Research Interests
Music Education in Early Childhood,
Music Education in Primary School,
Music Education in Secondary School,
Music Education in Tertiary Education,
Musical Play in Early Childhood,
Music and Politics,
Music for Social Change,
Musical Globalisation, Traditional Music of Zambia,
An African Theoretical Framework for Research,
Music and Gender.
Contact Details
bibian.kalinde@unza.com