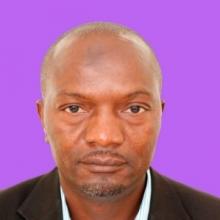 Department of Civil and Environmental Engineering
Biography
Academic Qualifications:
Professional Affiliations:
Member of the Engineering Institute of Zambia
Engineers Registration Board
Research Group
Research group to which you belong : Head of BUILT ENVIROMENT RESEACH GROUP
This the group which is actually carrying out the research works indicated on RESEARCH ACTIVITIES.
External Activities
Member of the Technical Evaluation Committee To Assess BIDS for the construction of Deck 14 False Roof
Consultant on the conversion of The Junior LAD to COMPUTER ROOM, of School of Engineering.
Engineering LAB Supervisor
Supervision of temporal renovative measures on leeking roofs at school of Engineering and school of Mines Adminstration buldings.
Research Interests
Structural Engineering
Road Engineering
Publications
Research Activities
Current Research Activities; We have a departmental research in

Construction Management
Highway management
Geotechnical and soil mechanics
Structural Engineering
Previous Research Activities (NON)
MSc/ thesis title (Reinforced concrete and Stone Structures)
Contact Details
Phone: 0971575538 or 0968178409 Email: jshikaz@gmail.com/ jshikabonga@unza.zm