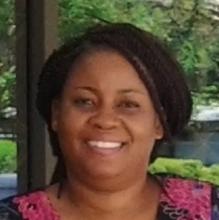 Department of Pharmacy (Health)
Assistant Dean Postgraduates
Lecturer
Biography
Academic Qualifications:
Doctor of Philosophy (Pharmacognosy)
Master of Science in Medicine
Bachelor of Honours (Plant Taxonomy and Systematics)
Bachelor of Science in Biology & Chemistry
 
Dr A. Gono Bwalya is a Lecturer in Pharmacognosy and Pharmaceutical Chemistry. She is a Co-ordinator of General and Clinical Pharmacognosy in the department and also Head of Sources and Chemistry of Drugs' Section.
She is a scientist of Chemistry and Biology, and her field of expertise is in Natural Product chemistry and Drug discovery from plants' research. She obtained her PhD (Pharmacognosy) in 2015, in which she evaluated biological activities and Phytochemical profiling of some indigenous plants collected in different parts of Zambia. 
Current teaching interests are in exploring different plant extraction and characterization methods, after which in vivo and in vitro biological assays are done. With these teaching activities, research has been developed, as documentation of useful indigenous plants is advanced.
 
Research Interests
Ethnobotanical survey of indigenous plants

Phytochemistry and Natural product research

The use of Traditional medicine and against infectious and some non-communicable diseases