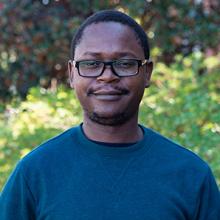 Department of Agricultural Economics and Extension Education
Biography
Academic Qualifications:
Ph.D. Agricultural Economics, Minor in Statistics, 2019, Oklahoma State University
M.S. Agricultural Economics, 2013, University of Zambia
B.S. Agric. Agricultural Economics, 2010, University of Zambia
Dr. Ng'ombe joined the University of Zambia as staff development fellow in February 2012 and was appointed Lecturer in January 2014. John is involved in all the three legs of the university's mission: teaching, research, and service. Dr. Ng'ombe's areas of research are production economics, applied econometrics, Bayesian analysis, and other important disciplines. His research appears in Energy Policy, Journal of Environmental Planning and Management, Sustainability, Agrekon, Agronomy, Healthcare, Economies, and others.
Research Interests
Bayesian Optimal Dynamic Sampling Procedures for On-Farm Field Trials
Bayesian Estimation of Crop Response Functions with Stochastic Plateaus using Hamiltonian Monte Carlo
Bayesian Random Parameters Logit Models: Estimation, Accuracy, and Software Choice
The Effect of U.S. Federal Crop Insurance Program on Crop Yields