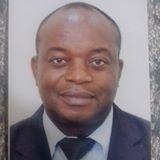 Department of Animal Sciences
Head of Department
Lecturer
Biography
Academic Qualifications:
Ph.D. Pasture and Range Management. Nairobi.
M.Sc. Pasture and Range Management. Norway.
PgDip. The Netherlands
B. Agric Sc. Animal Science, University of Zambia
Dr. Chibinga joined the University of Zambia, School of Agricultural Sciences, Department of Animal Science as a lecturer in 2006. He is involved in the core activities of the university: teaching, research and community service. He currently serves as Assistant Dean (undergraduate) and teaches undergraduate courses (Beef &small ruminant production, Game ranching, and Animal products & by-products) as well as master's level courses (Ruminant digestion & range management and Animal laboratory techniques & instrumentation). His research interest areas include pasture & range management, livestock production and climate change. 
 
Publications
Chibinga O.C., Nyangito M.M., Musimba N.R.K., Simbaya J. and Daura M.T.  2016. Effect of coppicing levels on the re-growth of Julbernardia globiflora. Livestock Research for Rural Development. Volume 28, Article #42.  http://www.lrrd.org/lrrd28/3/chib28042.htm
Chibinga O.C. and Nambeye E. 2016. Nutritive value of some selected indigenous livestock browse species in the drylands of Southern Province, Zambia. International Journal of Applied Pure Science and Agriculture Volume 2(1):  61-66
Simbaya J., Yambayamba K.E.,  Chibinga O, and Sianangama P.C.2015.  Feasibility for Increased Utilisation of Crop Residues to Improve Milk Production and Reduce Greenhouse Gas Emission from Cattle on Smallholder Dairy Farms in Mazabuka District of Zambia. Zambia Journal of Agricultural Science, Special Issue Volume 10(2): 125-131.
Ajah J., Chibinga O.C., and Kuntashula E. 2015. The Effects of Grazing Livestock on Cowpea (Vigna unguiculata) and Soybean (Glycine max) Production in Abuja, Nigeria. International Journal of Agriculture Innovations and Research Volume 4(1): 2319-1473
Kimaro E.G and Chibinga O.C. 2013. Potential impact of climate change on livestock production and health in East Africa: A review. Livestock Research for Rural Development 25 (7). DOI: 10.1029/2011JD017187. McDermott J J ... \http://www.lrrd.org/lrrd25/7/kima25116.htm