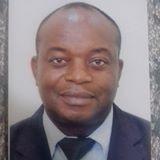 The Department of Animal Science is composed of a unique faculty with diverse expertise and skills in Animal Nutrition, Reproductive Physiology, Breeding and Genetics, and Aquaculture sciences. The department is devoted to Teaching, Research and Extension by linking classroom theory, innovation, and applied research to the benefit of the Animal Science community. The vision of the department is to promote the success and enrich the lives of students, clients and the agricultural community at large. The department offers a diverse curriculum for Undergraduate and Graduate programmes, as well as short production courses in Animal Science. 
Laboratory services
The Department of Animal Sciences has two laboratories (Animal Nutrition laboratory and Anatomy & Physiology laboratory) that are equipped with modern facilities for various services listed below:
Proximate analysis of feed samples to determine the values of macronutrients (Water, Crude protein, Ether extract, Crude fibre, Ash and Nitrogen-free extract) in feed samples
Microscopy services to observe different animal tissues under the microscope
Analysis of macro-organisms (skeletal and muscular systems) in livestock.
Undergraduate Programmes in the Department
Undergraduate Programmes in the Department
Small Ruminant (Sheep and Goat) Production
Village (Indigenous) Chicken Production
Aquaculture (Fish Farming) Practical Skills